| | | |
| --- | --- | --- |
| | PLEASE NOTE: when paying by Paypal there will be an extra 4% charge as implemented by Paypal | |
| | | |
PLEASE NOTE : I can take, the following cards, (in person only, but not via the telephone)
There will be a 2.75% charge for this service.
Bring that designer touch into your home, ART DECOR DESIGNS
offer the affordable designer touch for your home, (E-Decorating)
brought straight to your inbox.
Enhance your interiors with stylish ideas.
SERVICES PROVIDED
Interior Decorating

Personal Shopping

Mood Boards

Colour Consultation

Planning of Space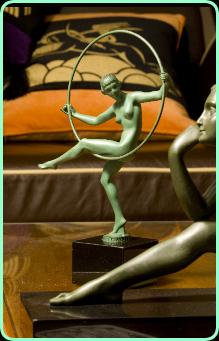 If you lack ideas or
inspiration or can't manage
the price tag for an interior designer then let me provide you with the perfect service. This is an online decorating service and covers all styles
and designs.

SERVICE IS IDEAL FOR
Anyone that needs
professional advice
DIY decorators
needing that extra guidance
Budget conscious, busy homeowners,
people renting who don't have free time to spare

FIRST STEPS

Email me and give
an idea of your tastes, style,
etc and send pictures of the room that requires transformation and room measurements.
Approximately 3-4 weeks later you will receive a design scheme to suit your needs

COST

Rates from £200 per room


www.artdecor-designs.co.uk info@artdecor-designs.co.uk
Based in West Wickham, Kent. U.K. Telephone: 020 8462 1323 Mobile: 07889 606283 International Tel: +44 20 8462 1323
Online decor and home design ideas, Art Deco decor and design services
for great interiors PLUS, A NEW RANGE OF ART DECO DESIGNER WALLPAPER!
ART DECOR DESIGNS AND SERVICES
We ship worldwide and accept U.K. cheques, cash. bank transfer and Paypal
Postal costs are extra, contact me for a personal quote.
Website design by Jean Enness (Art Decor Designs)
Copyright © 2012 Art Decor Designs